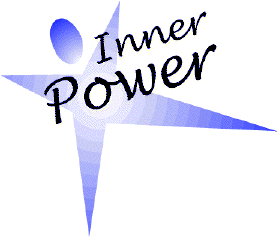 Intentional Solitude

Purpose:
- invites conversation with the inner self to solicit advice
and guidance which is otherwise impossible to
hear in the din of daily life
- allows one to assess the state of the self and of one's
relationships in all areas of life (home, work, creativity,
family, friendship, sexuality, spirituality, etc.)
- heals fatigue, renews and rejuvenates
Intentional solitude is a practice that has been honored for generations in both primitive and modern cultures, as either a spiritual or mundane practice, but which has always been recognized as a tool of renewal. It's the practice of intentionally spending time alone and tuning out distractions, bringing all aspects of self to bear at one point in time and polling them about what is going on in one's life; what is needed; what needs less; what needs more; what to bring closer; what to let go, and then using the information to improve one's situation, wherever possible. Thus, the capacity to be alone with oneself is linked with self-discovery and self-realization; with becoming aware of one's deepest needs, feelings, and impulses. The experience can be enhanced by the addition of music, writing, art, drumming, rite and ritual, although none of these are required for the experience.
The ability to tune out distractions is inherent in all of us, whether it be in the midst of a chaotic house full of family and friends or a contentious business environment. Although it is important to take time every so often to get away from our everyday concerns, it is also good practice to take solitude in a room full of people from time to time.
After a period of practice, the habit of intentional solitude begins to take on a life of its own, making adjustments in our everyday life as a matter of course without much conscious effort, solving problems, pointing toward new horizons, and sometimes just supporting the need to renew and refresh.
Intentional solitude is a necessary first phase of intuitive development. This doesn't mean that we take ourselves to a monastery for the duration of this phase of our development, just that we establish a practice of intentional solitude as part of our normal, every-day life. From this place, we can more easily access our inner world and over time build a channel to the place of inner wisdom.
from Women Who Run With Wolves
Inner Power Hypnotherapy & Intuitive Development
San Jose, CA www.inrpower.com 408-378-2543
(c)1997 Inner Power. All rights reserved.